Digital transformation is business optimi­zation using soft­ware that speaks a common language with the business
The Domain-Driven Design method places specific business requirements above technical details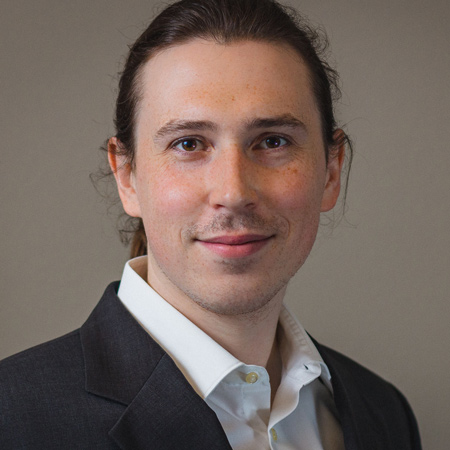 Tobias Ammann
Software Architect
Tel: +41 58 311 1066
Domain Driven Design as one of the key elements of Digital Transformation
Digital transformation is a ubiquitous buzzword for digitally mapping, capturing, and automating business processes and business data to increase efficiency.
The use of computers does not automatically mean reliability and efficiency. Successful digital transformation requires a transparent, cross-role, and universally understood survey and discussion of the real-life processes and existing data, as well as the company's own goals – at the client and together with the software developer.
Which processes can be automated?
Where is what data available and in what quality?
Which automation is reasonable and cost-efficient?
Which 80% can be implemented with 20% effort?
Which special cases can be handled manually?
Which processes remain comprehensible when automated?
Domain-Driven Design starts with the common language of all parties involved, so that software closely follows real business processes and ways of thinking, remains comprehensible and predictable for the users. Domain-Driven Design provides the software developer with a selection of proven building blocks.
Together with other techniques, as well as our trusted software stack, Ergonomics creates the custom software you need for your Digital Transformation:
Domain-Driven Design
Event Storming
Event Modeling
Event Sourcing
Command Query Responsibility Segregation (CQRS)
Spring Boot
Axon Framework
Vaadin
It is of utmost importance to us to meet the customer at eye level and not to presuppose or impose technical or methodological knowledge. Our systems "talk to each other", what is behind it, e.g. OpenAPI over HTTP/2 with OAuth 2.0 and TLS 1.3, we take care of.
A positive side effect of the detailed examination of your processes and data is that the development effort can be better estimated. This gives you a basis for deciding which components you want to implement.