CurrencyXchanger (CXR) von Clear View Systems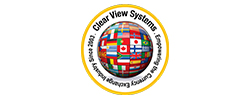 CurrencyXchanger is a software for automating your Foreign Exchange business (Bureau De Change). As an MSB (Money Service Business), you should run a system that can help you stay on top of the game.
CurrencyXchanger is the most advanced multi-currency Point of Sale (POS) software, used by hundreds of forex professionals in 20 countries around the globe. If you own or manage a foreign exchange company, you know that managing such an operation is a very challenging task, especially when it comes to accounting and operation control.
Within days of installing our product, you and your staff will experience higher productivity and sales volume.
Who should use CurrencyXchanger?
Bureau de Change (BDC), Money Service Bureaus (MSBs)
Financial Institutions (banks, credit unions, etc…)
Forex traders and wholesalers of currency
Currency Exchange kiosks in airports or malls
Travel Agencies
Hotels and motels
Import/Export/Trading companies
Shops and outlets in touristic areas
Why Use CurrencyXchanger?
To automate your currency exchange operation
To stay in compliance with AML and ATF regulations
To print receipts for your customers
To minimize human errors
To track your trade volume in real time
To automatically update all currency, gold and silver rates
To track your profit and loss for each currency
To track your average buy, sell, balance, and positions
To publish your rates on an LCD panel and/or website
To keep all details of your customers
To control your operation and staff
To increase your staff productivity
and much more…
Download the CXR leaflet.