Behavioral Biometrics – Human behavior as an extra layer of security
BehavioSec's behavioral biometric technology can help you meet the security challenges of an always-connected world.
We believe strong security shouldn't get in the way of great user experiences, so we created an invisible layer of security that works with existing systems and allows the user to be part of the security solution.
BehavioSec uses the way your customers type, swipe, and hold their devices, and enables them to authenticate themselves through their own behavior patterns, without them needing to perform any extra security steps.
We protect billions of transactions
Our technology is mature, reliable, and backed by the best in the industry. The BehavioSec team started working on this pioneering technology in Luleå, Sweden, in 2006. Since then, we've protected billions of transactions and we've been endorsed by DARPA and Google for our capability to deliver applications that can detect fraudulent behavior before any damage is done.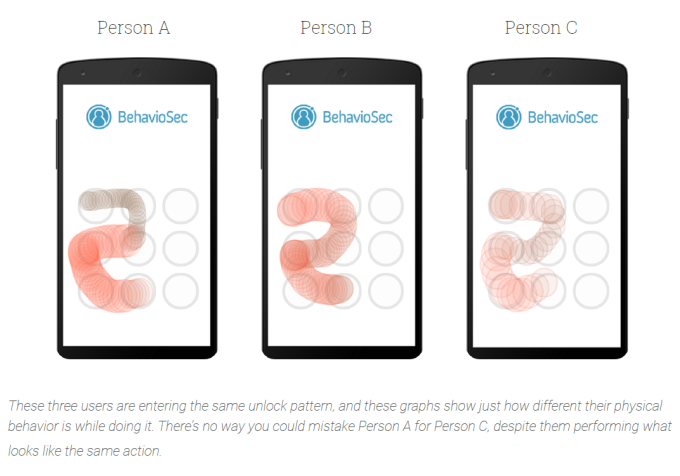 Whenever a person's credentials are entered into the system, BehavioSec analyzes the accompanying behavior and produces a score to determine how closely that behavior matches the stored profile. The score is then fed into your risk engine, and the system includes it in its risk assessment.
If the behavior doesn't match the profile, you can take threat-appropriate measures. This can include collecting further data, asking a security question, or asking for a one-time
token.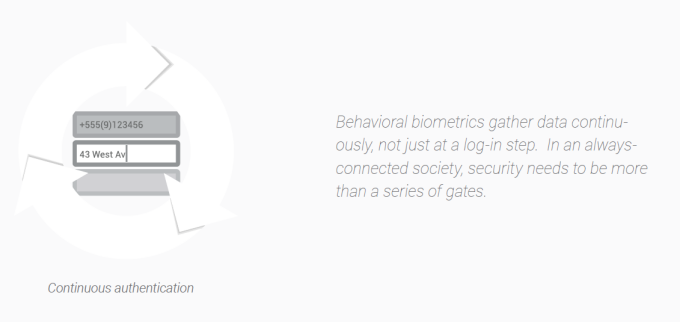 BehavioSec's behavioral biometric algorithms are powerful enough to build a reliable profile that keeps good users in and only puts obstacles in the way when it detects suspicious behavior.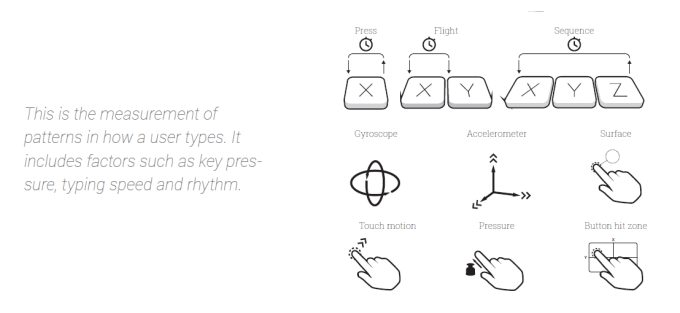 It's safer for your customers
Because individuals' behaviors display variation, a user's profile is updated every time they aural behavior to secure their data. This also means that if the database is breached, the information is highly unlikely to be of any use to an attacker.
Because the risk score is based on statistical variances, it isn't possible to replay, reuse, mimic, or even identify an individual; the profile is a description of variances. We don't store personally identifiable information
We're not profiling or tracking your customers
Our technology is not about finding an individual, but more about identifying consistency in user behavior. It's not asking whether it's a particular person, but whether it's the right person. Behavioral biometrics is not associated with the same fears as some physical biometrics, as the technology does not distinguish between characteristics, such as race or gender.
What about privacy risks?
There is no risk from using behavioral biometrics as an added security layer to protect your customers and your company. Because the risk score is based on statistical variances, it isn't possible to replay, reuse, mimic, or even identify an individual; the profile is a description of variances. We also don't store personally identifiable information.
We commissioned international legal practice Osborne Clarke to carry out research in order to address some of these concerns. They used Germany's privacy and data compliance regulations as a benchmark because German data protection laws are among the most stringent in the world. Analysts at Goode Intelligence then used this research to publish a paper in more accessible language. You can ask us for a copy if you'd like to read more about it.
Finally, yes, it still works even if you break your arm
We hope your users never get injured! But what we know you're really asking is, "Can I trust behavioral biometrics to figure out that this is the same user, even if their natural actions change in some dramatic way?" And the answer is, yes, it knows who you are.
BehavioSec adapts to the changes in a user's behavior over time. Since it looks at multiple aspects of how a user behaves, it allows for variances without reducing the accuracy. In extreme circumstances, an administrator can disable the affected profile, lower the sensitivity of the software, or add the user to a white list.
Want to find out if behavioral biometrics are right for your customers?
Visit the website at behaviosec.com or contact Ergonomics for more information.
Source: BehavioSec
Questions or commments?
Call us!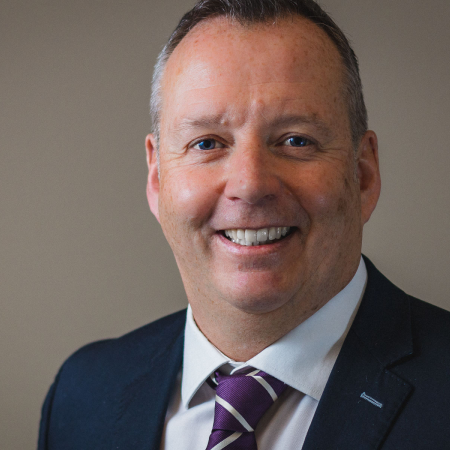 Alexander Schümperli
CEO
Tel +41 58 311 1031