Micro Focus and Ergonomics — Your Trusted Partners
One of the Top 10 largest software companies in the world, Micro Focus earns over US$3 billion in annual revenue. We serve over 40,000 customers, including 98 companies listed in the Fortune 100. With over 1800 patents issued and 900 pending, our extensive patent portfolio
highlights Micro Focus' ingenuity and ever-evolving technology.
Micro Focus Content Manager – Highlights
Enterprise Content Management experience since the 1990s
Over 1.8M active end users
Fully customizable web and desktop user experience
Support for all typical data requirements including M365, Sharepoint/OneDrive
Fully integrated with Micro Focus Voltage data centric encryption solution
Highly extensibility for 3rd party integration and reporting
Built in security and conformance with privacy standards
Scalable and automated capture, classification and action
Conforms to ISO 15489 and related standards for best practice records management, and is certified against DoD5015.3 V3 and Australia's VERS
87% of customers agree that Content Manager is considered a vital business application within organizations that help capture, manage, access, and secure business documents and records from creation to disposal.
Extensive Expertise and Experience
Few vendors can claim to understand enterprise content management the same way we do. Our history of technology in this sector starts as far back as the 1990s, and there are thousands of active customers globally,
with around 1.8 million end users of the Content Manager product.
Micro Focus Content Manager is a governance based enterprise content management (ECM) system designed to meet the global needs of
government, regulated industry and enterprises.
Unlock the Benefits of Managing Content throughout Its Lifecycle
More organizations are now realizing the benefits of integrating electronic records management into their enterprise content management practices. This is because of its proven mechanisms for proactively capturing and organizing the documentary evidence that makes up the regular course of business —activities, transactions, internal and external communications, protective markings, and retention requirements. An information governance program built on strong records management principles can also significantly improve business efficiency and productivity, information security, and operational cost savings. The program proactively manages both business content and records throughout the content lifecycle, from the point of creation through to disposal.
In today's business environment, compliant Enterprise Content Management (ECM) is a complex undertaking. Content Manager responds to this need to deliver integrated, proven content management and governance for your entire enterprise. Micro Focus can help you manage both physical and electronic content within a single ECM solution.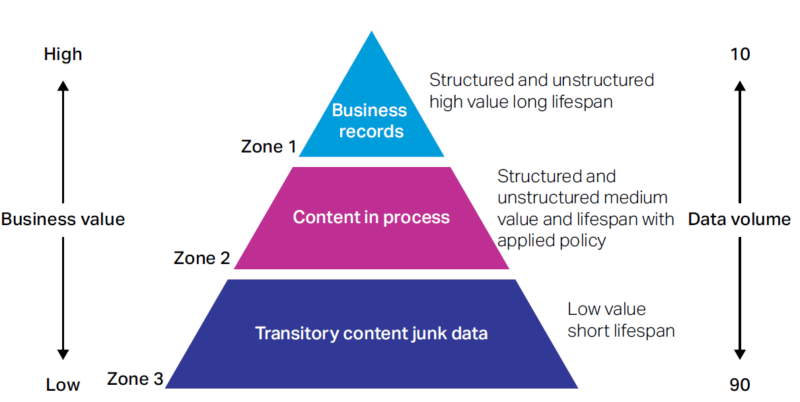 Any organization that seeks to manage all enterprise content simply, efficiently, and in accordance with policy in the age of Big Data, mobility, and cloud needs a governance based ECM system. The organization needs an ECM system that can deliver enhanced usability, extensive security, and superior performance across a range of devices and content
types, globally. This is what Content Manager does.
Enhance Your Compliance State and Reduce Risk
Content Manager offers integrated, governance based enterprise content management functionality created for organizations that have moved past the days of managing paper-only records. Information today is diverse, requiring you to manage business records in a variety of forms, including emails, Web content, Microsoft Word documents, video, and text messages—all while providing rigorous security and user-friendly access from a range of devices at any time. A proven solution, Content Manager capabilities include ideas and enhancements driven by a global customer base of more than 1.8 million users.
The desire to comply with international electronic records management standards continues to be an important driver for our customers and factors greatly in product development. Content Manager has been designed to ISO 15489-1:2001 Information and documentation—Records Management and supports elements of ISO:16175-2:2011, which provides internationally agreed upon principles and functional requirements for software used to create and manage digital information in office environments.
Choosing Content Manager means you can be confident in supporting the management of content and records in business context, linking information, people, process, and policy together.
Please find additional details at www.microfocus.com/contentmanager.
Questions or comments?
Call us!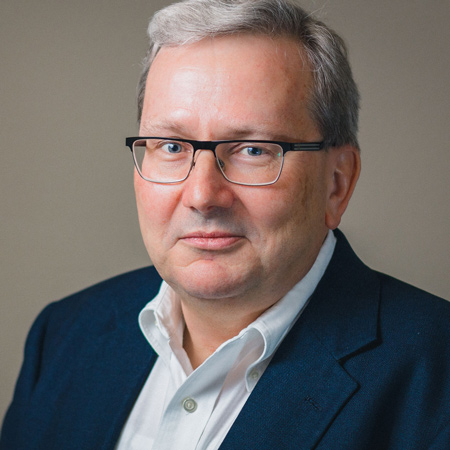 Daniel Linder
Senior Consultant
Tel +41 58 311 1024